Golfers in Bahrain will be donning their brightest red shirts and black trousers on Friday in a show of support to 15-time major winner Tiger Woods who is recovering in hospital from crippling leg injuries following a horrific car crash.
Professionals, members, visitors and guests at the Royal Golf Club at Riffa Views are determined to 'show solidarity' to the stricken star as part of a global movement of appreciation.
"We're all shocked by Tiger's accident and the terrible injuries he has suffered as a result," said former touring professional Chris Geraghty, the RGC's general manager.
"Firstly, we wish Tiger the best in his recovery and hope he'll be back mobile again soon.
"The golfing world has been wearing Tigers signature red and black Sunday outfit in a show of solidarity – a gesture which we invite all members and guests to take part in this coming Friday when out playing at the club.
"All of us have been fortunate enough to watch Tiger grow the game and many of us can attribute our golfing inspiration to his presence on the course."
Woods is recovering and in 'good spirits' after he received successful follow-up procedures on injuries he sustained, according to a statement posted to his Twitter account.
Woods, considered one of the greatest golfers of his generation, is being treated at Cedars-Sinai Medical Centre in Los Angeles. He broke his silence to say he's going through a 'tough time' after his near-fatal car crash but was deeply moved by fellow pro golfers and fans wearing his trademark red.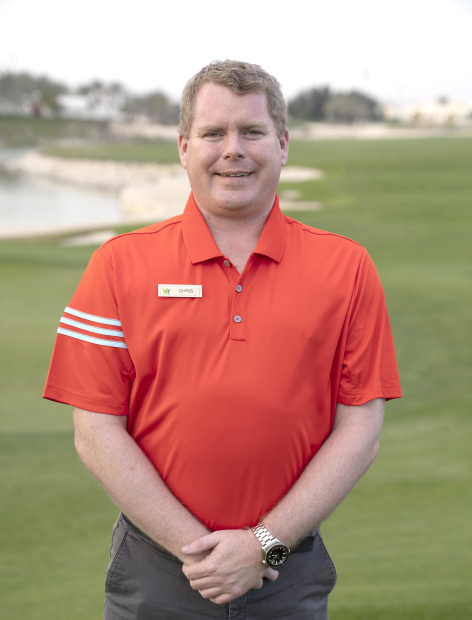 Geraghty
"It is hard to explain how touching today was when I turned on the TV and saw all the red shirts," he said in a Twitter post on Sunday evening, the first post on his account in his own voice since the rollover crash.
"To every golfer and every fan, you are truly helping me get through this tough time."
Later a formal statement was issued: "Tiger and his family want to thank you all for the wonderful support and messages they have received over the past few days," it read.
Woods, 45, who overcame numerous surgeries to break an 11-year major drought and win the 2019 Masters, had hoped to compete at Augusta in April.
Last Tuesday's accident stunned the world of professional sport and prompted the outpouring of support from fellow athletes as well as former US Presidents Donald Trump and Barack Obama.
Woods suffered a fractured right leg and a shattered ankle, calling into question the future of the player's historic career.
With his win on Sunday, rising star Collin Morikawa joined Woods as the only two golfers to win a major championship and a World Golf Championship event before turning 25 years old.
Morikawa, 24, took time after his victory to thank 82-time PGA Tour winner Woods directly. "Tiger means everything to me," Morikawa said.
"He had the crash and thankfully he's alright and hopefully he has a quick and great recovery, but I don't think we say 'thank you' enough. So, I want to say thank you to Tiger. Sometimes you lose people too early. I lost my grandpa about a month ago, and you don't get to say 'thank you' enough. So thank you, guys."
As Friday is regarded as the Arab world's Sunday, the tribute at the RGC will be a fitting way to say 'thank you' too, RGC members told the GDN.