MANAMA: Real estate rentals in Bahrain continued to slide in 2020 with tenants looking to find more affordable units, according to the latest report by Property Finder.
The overall downward trend started three years ago due to the introduction of VAT and the rise in utility prices, and was deepened by the financial impact of Covid-19 last year.
The property listings website recorded a decrease in advertised rental unit prices across all governorates, with the exception of the Capital Governorate, which saw a 16 per cent increase in the average price for rental units from 2019.
A 40pc increase in the number of units available on the site in the Capital Governorate is a likely reason for the price increase, as newly-available stock may have driven up the average price in the area.
Despite their supply remaining subdued, the villa rental sector also saw a general downward price trajectory from 2019, with the effects of the pandemic playing a major role in the drop.
The report notes that a high number of expats and nationals make the commute to Saudi and live in areas around the causeway.
With it being closed, areas offering villas around the highway were highly affected in terms of advertised prices, such as Budaiya, which recorded a price decrease from BD900 in 2019 to BD650 last year.
The same can be said about Jannusan, with prices dropping from BD1,300 to BD900.
The pandemic also affected the property sale market in the kingdom, with purchase prices dropping across all four governorates from 2019, while the highest decrease was recorded in Muharraq, at 16pc.
However, the market continued to record transactions, with tenants looking for more affordable units, while others, seizing the opportunity of decreasing prices, were able to look for larger more affluent accommodations.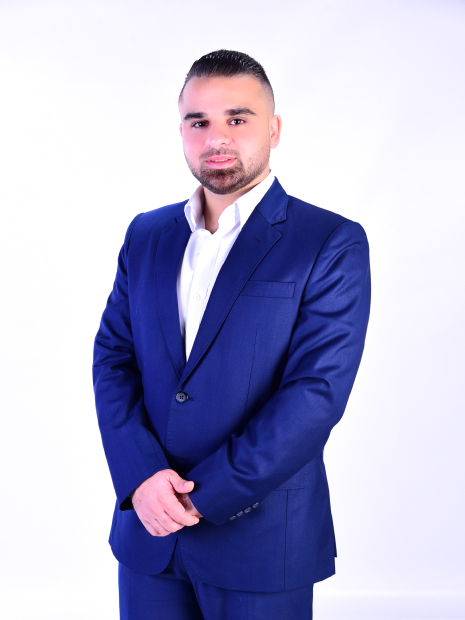 Mr Al Saeh
"It is clear that the real estate market was affected, as with all other sectors, due to restrictions brought on by the pandemic. However, one of the patterns noted in 2020 was an increased interest in sales. Bahrain was already on its way to becoming a mature, more transparent buyers' market, as opposed to a market that is focused heavily on rentals," said the company's country manager Khaled Al Saeh.
More often than not, downward price trends usually attract first time buyers, as properties become more affordable and within reach for new investors.
With the causeway closed off, and external investment not an option, purchasers within Bahrain were able to take advantage of this downward price trajectory, with some securing their first real estate investment in the kingdom.
To keep the sale market active, and to attract investment opportunities, prices in key sale locations, such as Durrat Marina and Reef Island dropped, from BD783 to BD709 per sqft and BD1,010 to BD901 per sqft, respectively between 2019 and 2020.
The market for freehold villas is starting to gain traction, as more and more developments attract buyers' interest, with a number of off-plan transactions also taking place.
However, buyers are now looking for the most affordable offer and some have reported difficulties with loans, which has also helped to decrease prices.
In addition, as newer developments near completion and become ready for handover, developments and units in areas such as Sanad, for example, had to revise their pricing strategy, in order to continue attracting buyers, with recorded prices dropping from BD494 per sqft in 2019 to BD451 per sqft last year.
According to Property Finder analysis, 2021 is expected to be a year where economies return to growth and Bahrain resumes normal operations once again.
With a calmer political situation in the region, and a clearer idea of the pandemic and the direction it is taking, investment in Bahrain is expected to grow, on both the residential and commercial segments.
Various reports estimate more than 7,500 freehold apartments to be handed over in the country over the next five years, further increasing supply.
"Interest in such apartments is increasing, and as RERA continues to play a role in regulating prices and sales processes, it is clear that the shift in prices continues," added Mr Al Saeh.